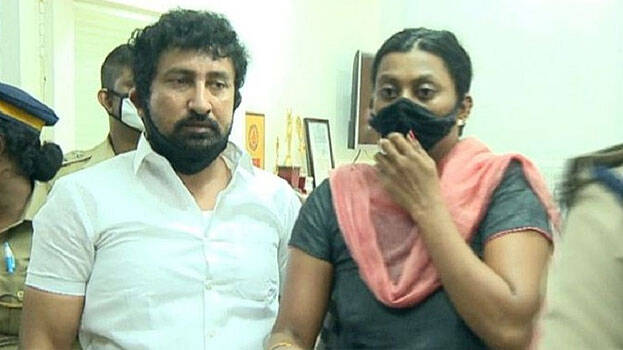 THIRUVANANTHAPURAM: The police arrested the parents of a 13-year-old girl who wrote to PM Modi that she cannot study due to threats from goons. Her parents Sujith Krishna and Sithara were arrested on a complaint of attempted murder of a man by hitting him with a car in Pettah.
According to the police, the couple made their daughter write to the prime minister to cover up the attempted murder. The arrest was made after a police investigation.
Sujith Krishna is accused in 17 cases including abduction and giving money for interest. There are also cases against Sithara, the police said.
It was about one week back that a 13-year-old girl residing in Anayara wrote to PM Modi that the police are trying to protect the goons who tried to attack her family.