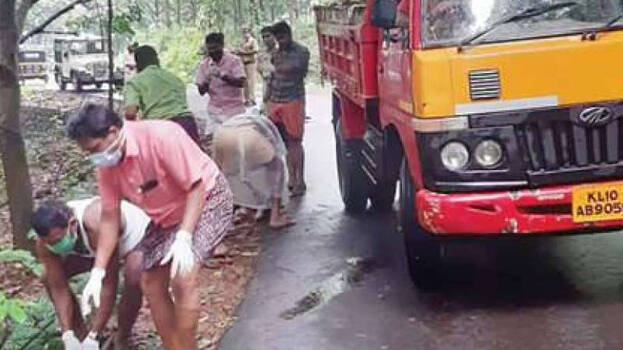 MALAPPURAM: The day after the wedding reception, a family got an unexpected gift from the police. They accepted the gift with both hands. The issue was that they dumped the waste on the road soon after the reception. The family was called to the spot and were asked to remove all the garbage from there. The incident happened at Pothukallil near Nilambur.
The reception was held on September 10 and soon after that they dumped the waste on the side of Sulthanpadi-Pookottumanna road. The next day the locals brought the matter to the notice of the police. Things got easier for the police as COVID restrictions were there prior permission of police was needed to conduct the reception. The police found that a family in Andikunnu was behind it. CCTV footages were examined to confirm it. With that, it was confirmed that the garbage was dumped by a family of Antikunnu.
The police decided to make the family themselves to remove the garbage so that such incidents will not be repeated. When they were summoned, they agreed to remove it. The area was cleaned up within hours, when the trauma care and the local residents joined them. When the incident came to light, many heaped praises on the police in Pothukallil for their good act.