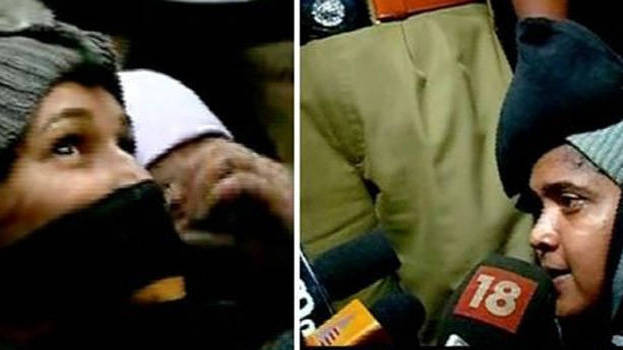 PATHANAMTHITTA: Two women who made a failed attempt to climb Sabarimala for darshan are currently fasting in protest against the police action, which allegedly forced them to climb down the hillock.

Police forced them to go back after there was strong protest against them and they were blocked by hundreds of devotees at Kannimala.

Police have shifted them to some secret centre. The ladies informed that they would not go back without darshan. "Police took us to the centre, saying that we have been arrested. Currently we are in police custody and we are confused about our next move," the women informed.

The women said that they had asked for police security before they reached Sabarimala. They started the trip after getting assurance from the police.

"Early morning, just three protesters came up to us with protests. The number of protestors started increasing since the police detained us there for about 45 minutes. Two days are left. God will show us some way…," they said.