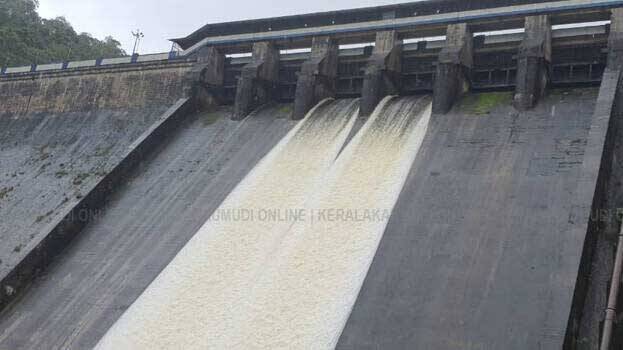 THIRUVANANTHAPURAM: As heavy rains continue unabated in various parts of the state, water levels in state's reservoirs has shot up. Four shutters of Neyyar dam and two shutters of Aruvikkara dam was opened. Malampuzha and Pottundy dams will be opened at 9 am on Sunday. Banasura sagar dam in Wayanad will also be opened.
As water levels are increasing in the Chalakudy river, alert message was issued to the people living on its banks. In Mullaperiyar water level is 125 feet. Water level is also climbing up in Manimalayar and Meenachilar.
If the water level increases to 13 feet more, then Cheruthony dam will be opened. Presently, five shutters of Malankara dam was opened upto 10 meters. Water from Kundala dam is now transferred to Mattupatty river. Pambla reservoir was opened on Thursday.
If rain strengthens further, small dams like Kallarkutty, Headworks, Mattupatty is also likely to be opened. Presently shutters of Kanjirampuzha and Mangalam dams were also opened. Water levels of Bhavanipuzha in Attapady has also increased.