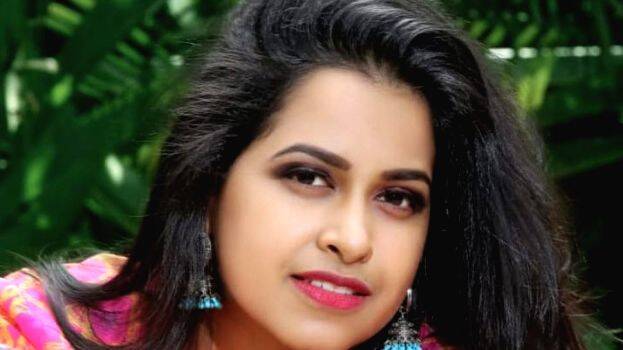 KANNUR: Actress Sadhika Venugopal has come up with severe criticism against the person who has sent her inflammatory messages in social media. The accused Vineeth has sent a nude image to the actress. The actress has also shared a screenshot of the message received to her. With this, the facebook post of Kozhikode native Sadhika who is also a serial and film actress has become viral.
Sadhika's FB post is as follows:
The curse of men is persons like him….Men who have rubber apparatus instead of backbone. Those who don't give peace even to their mothers. These poor souls have only one meaning for woman—lust. It is due to such losers that nobody views their inbox and don't give reply to such messages. Only a few people like this has become an abomination to the entire menfolk.
For these people, Woman's legs are a cause of concern, her navel is a concern, showing her stomach is another concern, actually whose concerns are these? even after seeing this, there are real men, with strong backbones in this country who consider us as normal human beings.
So these are not the problems of men and women. Even emotions are part of human nature and inability to control one's emotions is that person's problem.
It is I who decide what I have to become. It is my discretion, how to view the men or women outside my home and it is not dependent upon situations, gender and upbringing. Nobody can taught these things to anybody. There is a concept called mutual respect, it is a natural law and it is applicable in humans, flora and fauna.
If a person has not attained the psychological maturity to understand this then I would pray that the same emotion which builds up to sexually assault a woman may not give birth to a girl-child.
If my photos and my style of clothing is your problem then have only one thing to tell you
My personal freedom is not your right to sexully assault me. Please don't dump your psychological and mental instability on me.