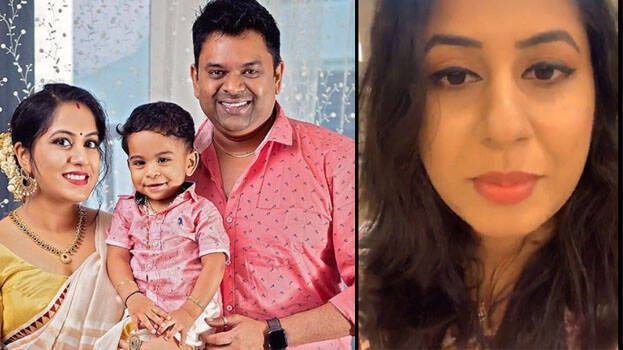 The news of the arrest of actress Jyothikrishna's husband in the gold smuggling case had circulated in the social media. The actress via an Instagram live clarified it as a fake one. The actress said she has lodged a complaint with the Dubai and local police in her native place against the fake propaganda.
'There have been phone calls and messages since morning. One of my friends sent me a YouTube link asking me what has actually happened. I thought how the police could arrest a man who was lying next to me ten minutes ago. He was in the living room when I looked for him,' she said clarify the authenticity of the news and then publish.


'Since morning I've been hearing that actress Jyothikrishna's husband Arun has been arrested, actress Radhika's brother is in custody etc. The incident happened on September 8. The news was that the family is in dire straits. The social media had killed me in a good way for a long time. I am abstaining from everything. We are in Dubai leading a happy life. We have nothing to do with this case. A case has been filed in Dubai and our hometown. The owner of Raja Gold is cousin of my husband. They have also registered a case,' she said.
She introduced her husband during her live in Instagram. She got married to Arun, brother of actress Radhika on November 19 in 2017.