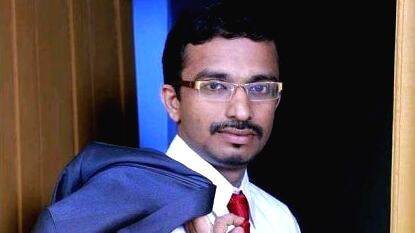 THRISSUR: 38-year-old Savio doesn't even have the courage to take a look at his five-month-old twin babies. He is worried whether he might get COVID-19, which re-appeared in him three times. In the past seven months, Savio tested positive three times-the first time in Muscat and two times in Kerala. He is still not able to see his babies born on April 3rd of this year.
An employee of a private company in Muscat, Savio first tested positive for the virus on March 17. He came to Kerala on June 28 and tested negative at a screening held at the airport. After 14 days of quarantine at home, he started showing COVID symptoms and his swab samples were sent for testing on the 18th. He again tested positive on July 22. Savio returned home after two weeks of treatment at medical college hospital. However, on Septemeber 3, he started exhibiting symptoms and tested positive again.
Savio tested negative after a week and is now under rest. His 73-year-old father has shifted stay to another house. His other family members has not contracted the virus so far. His wife and children are staying at the house in Kozhikode.
According to the health department, the virus infection could last up to four months in rare cases. There are ongoing researches being held at Kozhikode medical college to study this.