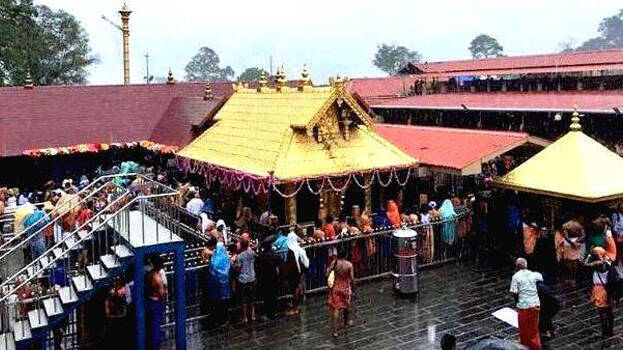 THIRUVANANTHAPURAM: The devaswom board meeting held on Monday have decided to conduct this year's Sabarimala pilgrimage under the guidelines of Covid-19 protocol. Devaswom board president N Vasu has informed that government stand is to conduct the Sabarimala pilgrimage. Devaswom board president has decided to conduct the pilgrimage via virtual queue.
A panel headed by chief secretary will decide the regulations to be followed while having the darshan and final decision on such things will be taken on the basis of that report. Ayyappa devotees from other districts can also come to the shrine by adhering the norms under covid 19 protocol. Neyyabhishekam and permission to stay near the shrine will not be granted this time. Annadanam won't be stopped but it will be limited.
The high powered panel is constituted to decide on issues such as how many could be allowed through a virtual queue, how many devotees could be allowed to visit the shrine and the protocol to be followed by pilgrims. The panel headed by chief secretary will have health department secretary, home secretary, DGP and Devaswom secretary.
Earlier മhief minister has convened a review meeting to discuss pilgrimage to Sabarimala shrine which was closed down following covid-19 lock down. CM has taken the stand to allow pilgrimage under strict covid-19 protocol.