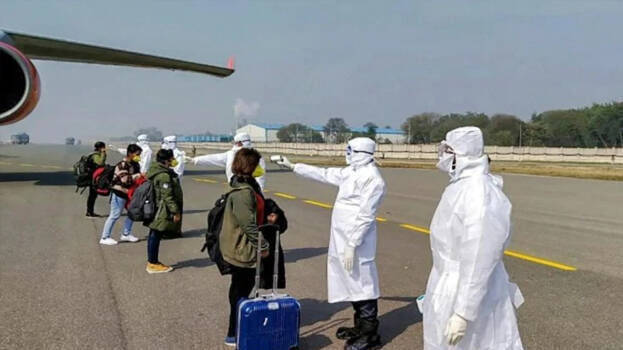 NEW YORK: The global coronavirus cases breached the 38 million cases mark on Wednesday with 1,084,888 deaths globally, as per the latest update by Johns Hopkins University.
The US remains the worst-affected country from the pandemic recording 7,854,917 cases and the most fatalities due to the virus with 215,861 patients succumbing to the virus, reported ANI.
India and Brazil are the second and third most affected countries from the deadly pandemic with 7,175,880 cases, 109,856 deaths and 5,103,408 cases and 150,689 deaths due to the novel coronavirus.
India continues to report one of the lowest cases per million and the lowest deaths per million in the world, the Health Ministry said adding that recoveries in the country are the highest in the world.
India has been witnessing a decline in COVID-19 cases on a daily basis. While under 70,000 cases were reported on Monday, on Tuesday, the number of cases stayed below 60,000.
As per the MoHFW, the trend of declining average daily coronavirus cases is being witnessed over the past five weeks.
India's recoveries are the highest in the world.