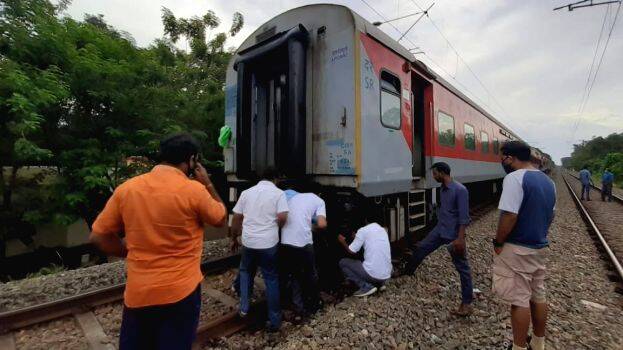 KOLLAM: A major disaster was averted after coaches of Thiruvananthapuram-Chennai superfast mail detached while on the run. The accident was at around 3.45 pm at Mararithottam near Karunagapally.
The coupling between 5, 6, air-conditioned coaches detached which the loco pilots saw and applied emergency braking. But the engine and five coaches stopped only after going on a further 500 metres. Though the detached coaches moved for more than 100 metres, the automatic braking system managed to bring it to a safe stopping.
The passengers were shellshocked without knowing the reason for the sudden braking and only came to know about the detached coaches after the train stopped. The information was passed on to the higher officials and also to the railway station in Karunagappally and Sasthamkotta. The train resumed its service after fixing the coupling.
RPF, railway engineering, mechanical and traffic sections started an investigation in the incident. The coupling got detached after the train passed the bridge over Kallumkadav bride which averted a major disaster,