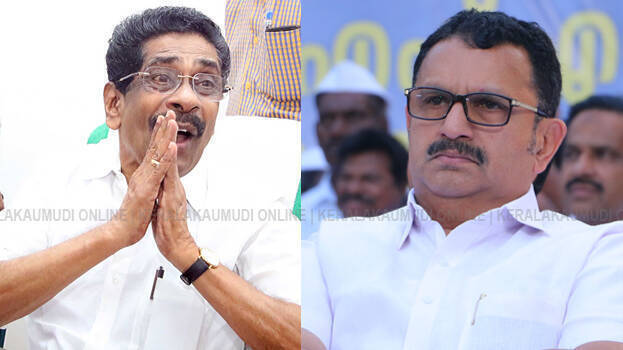 THIRUVANANTHAPURAM: KPCC president, Mullapally Ramchandran has made a statement decrying senior Congress leader K. Muralidharan who has been making harsh criticisms against the state Congress leadership. Mullapally mockingly said that for some time he was not paying heed to Muralidharan. He also said that it is not right for Muralidharan to make a political row over Jose K Mani leaving UDF.
"I still don't understand the rationale behind Muralidharan's allegation that Congress party has not made any serious intervention to solve the issues in Kerala Congress," Mullapally Ramchandran said. He also said that the meeting was held in zoom and all responses of the leaders are recorded in it. He also added that he hadn't heard about Muralidharan's statement that Congress party has made a secret pact with welfare party for the upcoming polls.
In the past few days, Muralidharan has been fiercely criticising Congress. He also recently resigned from the president post of the party's campaign committee citing that the state leadership is taking unilateral decisions without holding any consultations. Later, he also said that Congress party should be blamed for Jose K Mani exit from UDF and Congress has made a secret pre-poll understanding with welfare party.