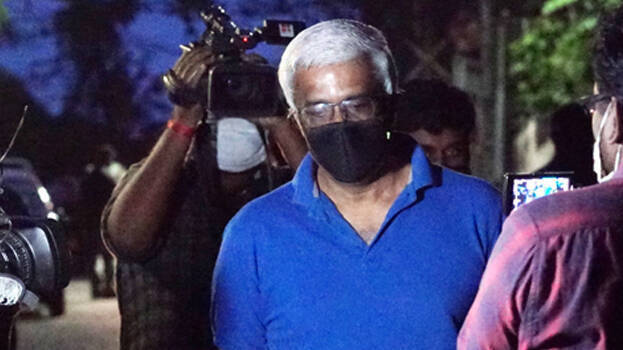 KOCHI: The Kerala High Court will pronounce the verdict on the anticipatory bail plea of M Sivasankar, former principal secretary to the chief minister, on October 28.
The court said the order not to arrest him will exist till 28. The verdict can be pronounced only after examining the documents produced in a sealed cover by the enforcement directorate.
Some heated arguments were witnessed in the court while considering his plea. The ED said there are clear evidences against the officer. The ED told the court that Swapna is only a face and that everything was controlled by him.
Sivasankar has a main role in the conspiracy in the gold smuggling case. He had called the customs authorities to get the baggage released, the ED said.
Meantime, his lawyer told the court that the cases ruined his life and is being hated by the society.
Sivasankar filed the anticipatory bail pleas pointing that there is a move from the side of customs and the enforcement directorate to arrest him in the gold smuggling case. The pleas were considered by a bench led by Justice Ashok Menon.
When the pleas were considered earlier, the court had asked not to arrest him till October 23. Soon after that the customs and the enforcement directorate produced a report suspecting his role in all cases. Ram Kumar appeared for the customs and advocate Vijayabhanu for Sivasankar.