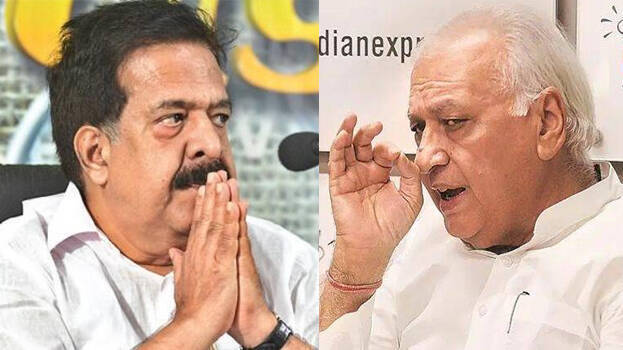 THIRUVANANTHAPURAM: The government is planning to conduct a probe against opposition leader Ramesh Chennithala in the wake of fresh charges levelled by hotelier Biju Ramesh in the bar bribery scam. Vigilance handed over the files on it to the Governor. Sanjay Kaul, secretary in charge of vigilance handed over the file to the Governor seeking nod to probe as many including the opposition leader have to be investigated.
The probe is following the new revelations of bar owner Biju Ramesh that money collected from bar hotel owners was distributed to Ramesh Chennithala, K Babu and V S Sivakumar and will be at a time when the polls are round the corner. The decision was being delayed because the Governor is down with COVID-19. Permission of the Governor is required for a probe against the chief minister, ministers and representatives as per the amendment to Prevention of Corruption Act.
Meantime, it has been hinted that there won't be a probe on the allegation of Biju Ramesh that Jose K Mani offered him Rs 10 crore to settle the bar bribery scam. With the announcement of local body polls and putting the government on the defensive on the probe by central agencies, they decided to intensify cases against the opposition leaders.
The government has also intensified its probe in the solar case following the arrest of M C Kamaruddin. The police will be questioning former minister Anil Kumar and others before the polls. A probe against the opposition leader was unexpected.