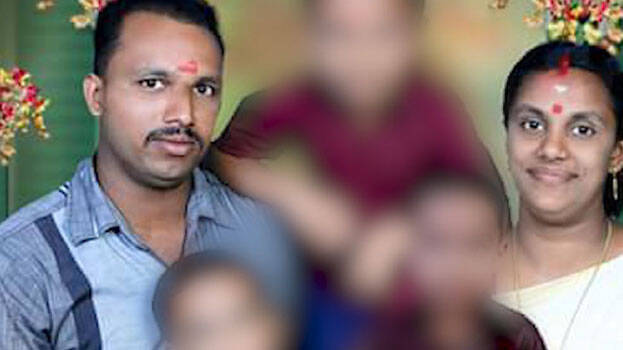 NILAMBUR: A man allegedly ended his life after his wife and children committed suicide at Nettikkulam in Nilambur. The dead identified as Binesh Sreedharan (35) was found hanging in a rubber plantation near his brother's house in Thudimutti. He was found hanging at 5 am Wednesday morning.
His wife Rehna and children Adhithyan (12) Arjun (10) and Abhinav (7) committed suicide on Sunday. The police had mentioned that family issues led to the suicide. In the meantime, Rehna's family alleged that she took the drastic step over her husband's extramarital affairs.
Binesh was not at home when his wife and children committed suicide. He had gone for rubber tapping at Irikkur in Kannur. He reached home on October 29 and returned on November 3rd. He went after celebrating two of his sons' birthdays together.
Binesh had called his wife on the day she took the drastic step. As she did not pick up the phone, he asked his neighbours to enquire. When they came she was found hanging in the veranda.
On being informed, the police reached and entered the house after broking open the back door. They immediately took her to Nilambur district hospital but her life could not be saved. She is believed to have hanged herself after confirming the deaths of her children.