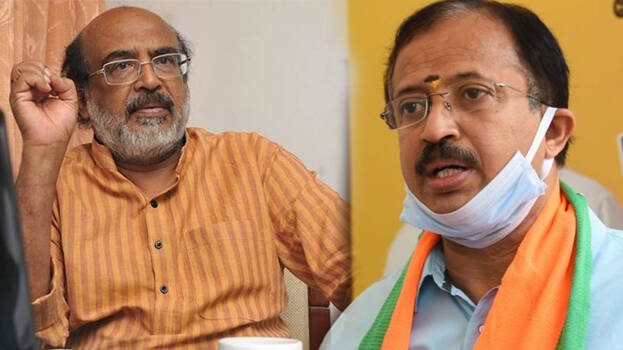 NEW DELHI: Union minister V. Muraleedharan has said he doesn't know about any special system put in place by RSS to know more about KIIFB. If Thomas Issac knows about anything about it then he should share those details with the media. He even mocked the finance minister by asking if he is suffering from any mental disorder.

Let the vigilance enquire about the whereabouts of Ram Madhav's visit. Let the crime branch take a case against him if he is found involved in the alleged crimes. The current attempts made by the government is to sabotage the ongoing probes against money laundering in Kerala. When action will be taken against graft, the state government will not yield anything by blaming Modi and centre. People will definitely understand the real reason behind such allegations. "The Marxist party is trying to picturise the action taken by probe agencies on black money launderers as an attack against the state government and thus they are trying to protect them," he said.

They are opposing the CAG probe as it could bring out all irregularities committed by them. When the gold smuggling case came to light chief minister wrote to the prime minister. But this time chief minister has not written any letter to centre thinking that a central probe could trap finance minister Thomas Issac on allegations against KIIFB.

When irregularities against KIIFB is pointed out, it should not be used as a fuel for anti-centre protests and the state government should answer the lapses being raised in the report.