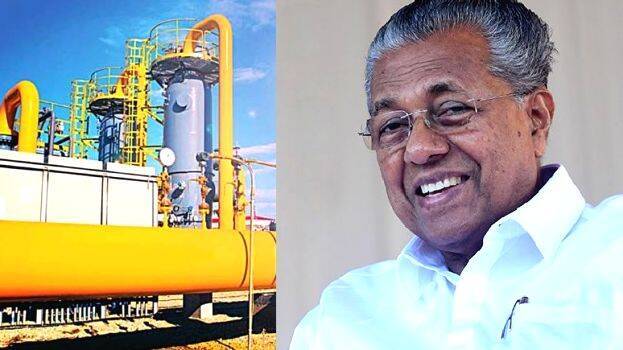 THIRUVANANTHAPURAM: The Kochi-Mangalore GAIL pipeline will be commissioned in December, Chief Minister Pinarayi Vijayan said at a press conference. In addition, it is expected that the pipeline from Bangalore, which is essential for the implementation of the City Gas project in Kochi, will be commissioned in January. The 91 km stretch from Koottanad to Walayar has been completed.
GAIL was given permission during the times of the VS government. Though the UDF government took action regarding the project in 2012, the project was discontinued in 2015 due to land acquisition hurdles. Until then, the work was only 40 km long. The 470-km stretch has now been completed with double compensation for those who lost their land and resolving concerns. The project comprises a total of 510 km. The one and a half kilometre stretch across the Chandragiri river was completed on Saturday.
"The work was completed after overcoming many challenges. This was the election promise of the Left Front. With the implementation of the project, vehicles will get CNG at a lower cost. There will be a 20 percent profit on the cost," the CM said.

Pinarayi Vijayan also took the opportunity to thank Prime Minister Narendra Modi for intervening in order to complete the work on the stretch across the Chandragiri river.