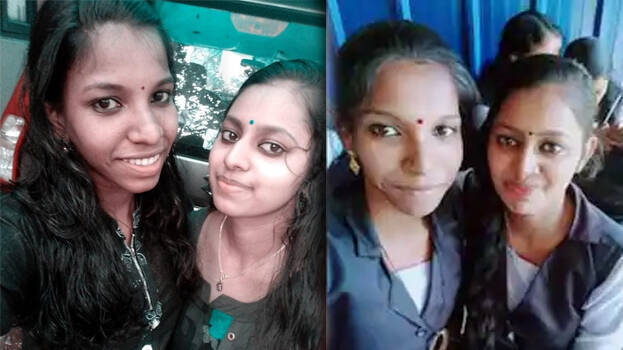 KOLLAM: The police will look into other circumstances on the incident where two girls committed suicide by jumping into the Moovattupuzha River. Although it is suspected that the close relationship between Arya and Amritha led them to take the extreme step, it is yet to be ascertained in detail whether there were any other reasons behind it. Amritha had not taken her phone when she left her house Friday morning. When she reached Ayoor at 9.45 am, she called Arya from a boy's phone. The police have got the CCTV footages showing that the two were at Kottarakkara bus stand at 11 am that morning. Police suspect that the two may have left to Kottayam via Thiruvalla from there. Arya's mobile tower location was shown for a few minutes in Thiruvalla around 1.30 pm on Friday but was later found switched off. The police has no clue on where the two stayed on Friday night and Saturday day time.
No other friends
The investigating officials revealed that on examining the two's mobile phones it has been found that they don't have any other friends. Only friendship of the two was found on their Instagram account.
Came to conduct daughter's marriage, but…
Anil Kumar of Arackal in Anchal came from the Gulf for two months' vacation to conduct his daughter's marriage. His daughter's demise is an unbearable loss for him. Anil Kumar, a carpenter reached the state on October 28. He came to conduct his elder daughter Amritha's marriage. After quarantining for two weeks, he was making arrangements for the marriage. Her mother Omana is a cashew employee. The couple and their younger daughter Akhila have not come out of the shock.