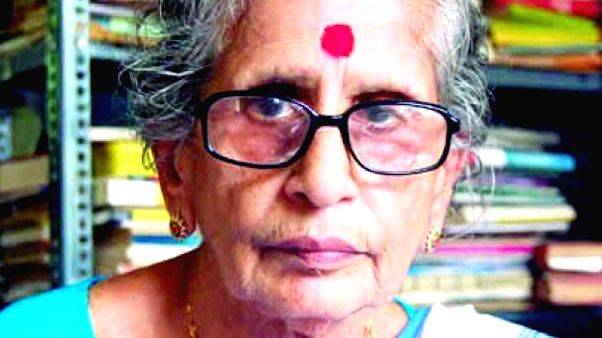 THIRUVANATHAPURAM: Prominent writer and literary critic Dr M Leelavathy has been bestowed with the prestigious Kendra Sahitya Academy award. The honour has been awarded for the translation of the Sanskrit text 'Srimad Valmiki Ramayanam'. The jury included K Jayakumar, K Muthulakshmi and K S Venkitachalam. The award consists of Rs 50,000 and a plaque.
Kulachal Muhammad Yousuf, who translated the book 'Thaskaran – Maniyan Pillayude Athmakadha by G R Indugopan' into Tamil as 'Thirudan Maniyin Pillai', was also awarded.
Manoj Kumar Swami, who translated Thakazhi Sivasankara Pillai's Chemmeen into Rajasthani language as 'Na Baar Jaal' also bagged the award.
Leelavathy was born in Kottapadi near Guruvayur in Thrissur district (Then in Malabar district of Madras state) on 15 September 1927. She attended school in Kunnamkulam, another nearby town (Kottapadi is midway between Guruvayur and Kunnamkulam), before joining Maharaja's College, Ernakulam for her B.A. degree. She received her M.A. degree from Madras University. Leelavathy began her teaching career in 1949 as a lecturer at St. Mary's College, Thrissur. After a brief stint at Stella Maris College, Chennai, she joined Victoria College, Palakkad in 1952 and subsequently taught at Maharaja's College and Government Brennen College, Thalassery. She was awarded her Ph.D. degree from Kerala University in 1972.