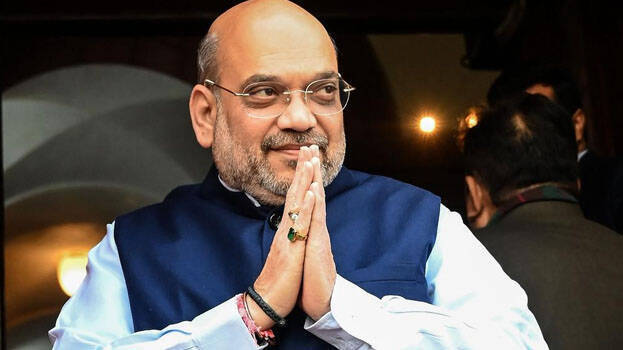 CHENNAI: India's result-oriented battle against COVID-19 under the 'charismatic leadership' of Prime Minister Narendra Modi with people rallying behind him has put the country in a better position vis-a-vis the pandemic, Union Home Minister Amit Shah said here on Saturday.
As a result, it fared better than even some developed nations, he said after dedicating a fifth reservoir for Chennai and laying the foundation stone for various infrastructure projects in the state. Tamil Nadu Chief Minister K Palaniswami, deputy CM O Panneerselvam and others attended the event.
Amid a global grip of the contagion, governments and their machinery battled the pandemic in most countries, but in India people too joined the efforts, he said.
"The world and the country are fighting COVID-19. The nation has successfully faced it under PM Modi. If you see the data, India has faced COVID-19 in a better way than developed countries," he said.
While across the world, governments and their machinery were involved in the fight against the spread of the virus, in our country, the Centre and state governments battled it "and the big thing is 130 crore people fought it under Modi unitedly," Shah added.
"Modi's charismatic leadership gave a new direction and we are in a good situation due to taking up a result- oriented battle," the Minister said.
On Saturday, India's COVID-19 caseload touched 90.50 lakh with 46,232 new infections while the number of cured surged to over 84.78 lakh, pushing the national recovery rate to 93.67 per cent.
Patting Palaniswami and Panneerselvam over Tamil Nadu''s handling of the pandemic, he lauded them on the state being one of the best. Tamil Nadu has a COVID recovery rate of 97 per cent.