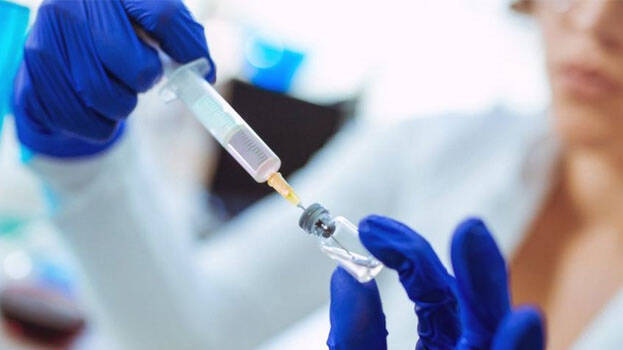 NEW DELHI: Bharat Biotech's 'Covaxin', a potential vaccine against the coronavirus infection, will be at least 60 per cent effective and the Indian biotechnology company is aiming to launch the coronavirus vaccine candidate in Q2 of 2021, confirmed a top official of the company.
In an exclusive interview with a national channel, Sai D Prasad, President, Quality Operations at Bharat Biotech, said while the company is aiming for at least 60 per cent effectiveness of the coronavirus vaccine candidate 'Covaxin', it could also be more.
Bharat Biotech and ICMR are working on Covaxin, one of the indigenous coronavirus vaccine candidates being developed in India.
The search for a coronavirus vaccine is globally on and several companies in the UK, the USA and Russia are in a race to provide the world a solution for the coronavirus infection which has affected millions.
Hyderabad-headquartered Bharat Biotech is also one of them which is under the development of Covaxin. Bharat Biotech commenced Phase 3 trials of the vaccine earlier this month.
The Phase 3 trials involving 26,000 volunteers across 25 centres in India are being conducted in partnership with the ICMR. It is the largest clinical trial conducted for a coronavirus vaccine candidate in India.
During the trial, participating volunteers who undergo vaccination will be monitored over the next year to detect any occurrence of the coronavirus disease.
Trial volunteers will receive two intramuscular injections approximately 28 days apart. Participants will be randomly assigned 1:1 to receive either two 6 microgram (mcg) injections of Covaxin or two shots of a placebo.
The trial is double-blinded which means that the investigators, the participants and the company will not be aware of who is assigned to which group. Earlier, Covaxin was evaluated in 1,000 subjects during phase 1 and 2 clinical trials.
To know more about Bharat Biotech's coronavirus vaccine candidate 'Covaxin', India Today TV spoke with Sai D Prasad, President, Quality Operations at Bharat Biotech.
Sai D Prasad has confirmed that Covaxin will be at least 60 per cent effective.
He said, "The WHO, US FDA [Food and Drug Administration] and even India's Central Drugs Standard Control Organisation (CDSCO) approve a respiratory vaccine if it achieves 50 per cent efficacy. For Covaxin, we aim to achieve at least 60 per cent but, it could also be more."
He further added that the chances of the vaccine being less than 50% effective are remote, as suggested by the trial results so far.
Bharat Biotech said that phase 3 efficacy data will be available approximately at the end of Q1 in 2021.
"After which, we will apply for regulatory approval for release of the coronavirus vaccine. If we get all the approvals after establishing strong experimental evidence and data, and efficacy and safety data in our last stage of trials, we aim to launch the vaccine in Q2 of 2021," Sai Prasad said. Here's the full interview with Sai D Prasad.