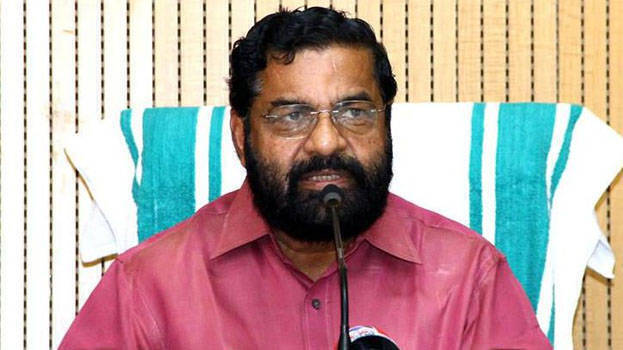 THIRUVANANTHAPURAM: Minister Kadamkampally Surendran has said that he will consider the Devaswom board's demand to allow more pilgrims into the Sabarimala shrine. Due to strict adherence to covid 19 protocol, only 1,000 pilgrims are allowed per day in Sabarimala. In weekends this number goes up to 2,000. This minister has said that he is considering to increase this number to 5,000.
In many occasions, even those who booked to visit the shrine are not coming. The 'azhi' fire got extinguished on Saturday due to low pilgrim footfall. The revenue which on normal occasions was Rs 3 crore, has gone down to a mere Rs 10 lakh, due to which devaswom board has got into a grave financial crisis. The Devaswom board asked the government to increase the pilgrim's intake in order to reduce the mounting loss. A final decision on increasing pilgrims intake in Sabarimala would be taken only after consulting with the chief minister and health minister.
Since the commencement of Mandalam festival on November 16 (vrischikam 1), 2,000 pilgrims visited the shrine only on Saturday. But the Sannidhanam witnessed a deserted look. Even if the number is increased to 5,000, everybody can comfortably have 'darshan,' under the strict adherence of covid 19 protocol. Facilities have already put in place to keep 1,000 pilgrims under specific distance from each other and follow social distancing norms in the way to Sannidhanam via Marakootam and Sharamkuthi.
In the past few days, only a few pilgrims were coming to the shrine after 11 am, but on Saturday, pilgrims were coming even after Uchapooja. The temple was closed after ensuring that all pilgrims from Pampa have seen the Darshan and the Nadapandal became empty by evening 6 pm. Up to evening 5 pm 1,768 pilgrims were allowed into the shrine. Apart from the allowed limit of 2,000 persons, an additional 1,000 pilgrims were kept as a reserve.