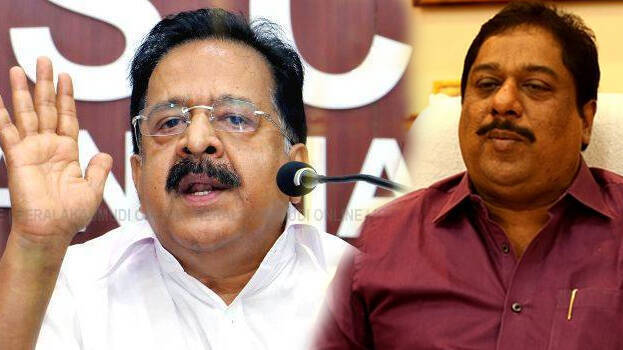 THIRUVANANTHAPURAM: Ramesh Chennithala has denied allegations raised by Biju Ramesh against him in connection with the Bar bribery case. Biju Ramesh has raised baseless allegations. Chennithala said that his wife never intervenes in politics. Biju Ramesh has alleged that Chennithala and his wife have called the bar owner to request him not to give testimony against the Congress leader during the vigilance's interrogation in connection with bar bribery case and following this, opposition leader Ramesh Chennithala came openly denying Biju's allegation and refuting his wife's involvement.
Biju Ramesh's words:
Till the last day before when I approached the vigilance to file my testimony under section 164, I was getting phone calls. On that day morning, a person called me introducing him as the gunman of Ramesh Chennithala, then he said he will give the phone to Chennithala's wife. She told me not to bother him and he didn't eat last day's dinner and the next day's breakfast. After all this, Chennithala called me from his friend's number next day morning at 11.30 am. He told me not to destroy his career, and he had warm relations with my father. Until the inception of factional rivalry in Congress, whenever he comes to Thiruvananthapuram, he used my car. I purposefully avoided his name, in the secret testimony as he that pleaded to that extent to avoid his name, on that day. At that time, Ramesh Chennithala was the home minister.