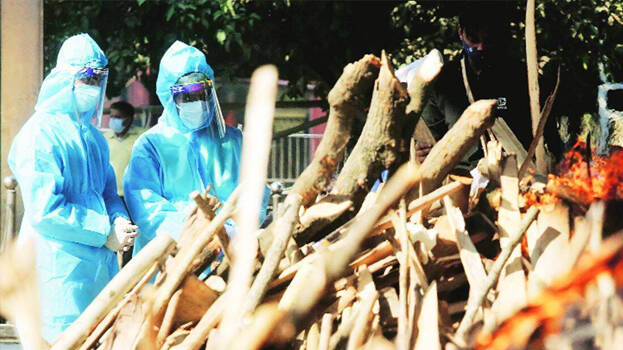 KOLKATA: In a bizarre incident, an elderly coronavirus patient was brought back home in West Bengal's North 24 Parganas district by his family members, a week after they received "his body" from a COVID hospital and cremated it.

Shibdas Bandyopadhyay, a resident of Birati, returned home a day before the family members were to perform his shradh.
The 75-year-old man was admitted to the hospital in Barasat on November 11 after he tested positive for COVID-19 and two days later his family members were informed of his demise, a health department official said on Saturday.
The body was kept in a plastic bag, following COVID protocols, and shown to the family members from a distance, and they said they could not see the face clearly.
"We cremated the body and were prepared to perform the shradh today. However, we got a call yesterday. Someone told us that my father has recovered and we should arrange for an ambulance to take him home from the hospital," Mr Bandyopadhyay's son said.
"We are shocked and surprised. However, we brought him home. We do not know whom we have cremated," he said.
When enquired on whose body was cremated thinking it to that of Bandyopadhyay, the health department official said that another elderly COVID patient, Mohinimohan Mukhopadhyay of Khardah had also died on November 13 and "it was he whose last rites were performed".
The incident came to light on Friday after Mr Mukhopadhyay's family members were informed that he has been cured of COVID-19 and they reached the hospital to take him home, the official said.