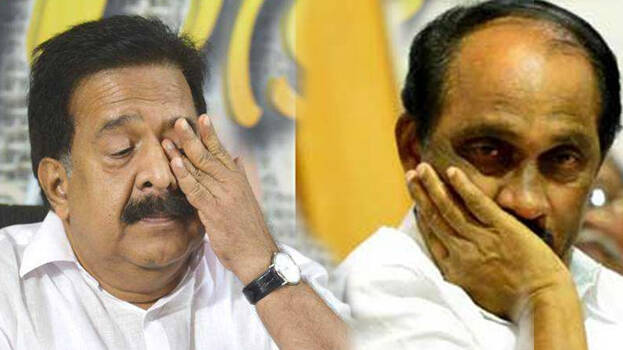 THIRUVANANTHAPURAM: The state government will submit a report to the Speaker and Governor seeking permission to probe opposition leader Ramesh Chennithala and K Babu, alleged in the bar bribery scam. The vigilance can register a case and probe only if their permission are obtained. The opposition leader has written to the Governor asserting that the case has been investigated and no further probe is needed.
Biju Ramesh had alleged that Rs one crore was handed over to Chennithala to reduce the bar license fee. The money was handed over to him at KPCC headquarters. A section of legal experts said governor's permission was not required for the probe as Ramesh Chennithala was only an MLA at the time of the payment.
Meantime, documents showing that Chennithala's claim that vigilance probe was conducted against him in the bar scam is untrue, have been exposed. Chennithala claimed that the vigilance probe conducted found no evidence against him. However, the documents show that no investigation was held against him in the bar bribery scam.