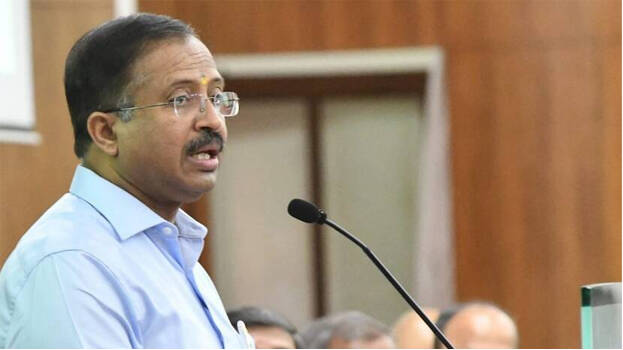 PATHANAMTHITTA: Union Minister of State for External Affairs V Muraleedharan has strongly criticized Finance Minister Thomas Isaac's answers and arguments regarding the CAG report. He criticized the actions of Thomas Isaacs, who was trying to tarnish the image of the central government and the ED in the allegations, were not expected from a senior politician.
"The Finance Minister did not say why the CAG report was leaked before it was tabled in the Assembly. He isn't giving a satisfactory answer to the questions of the media," Muraleedharan said.
V Muraleedharan also criticized the allegation that the central government is acting against the state government. He asked if the Center was ruled by people who believed that the BJP would come to power after destabilizing or overthrowing the state government.
Those who are aware of illegal things and made lapses in the administration know better than anyone else what has gone wrong. Muraleedharan also said that the accused in the gold smuggling case and those behind it will be brought before the law.