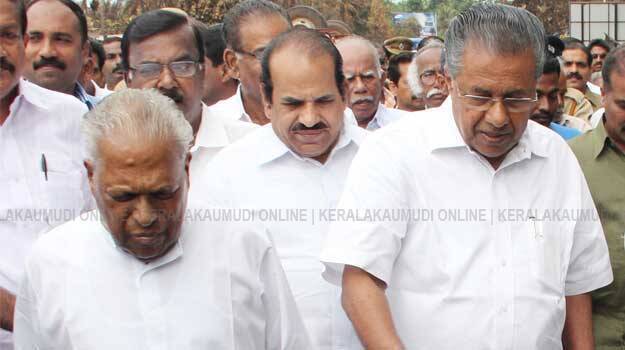 THIRUVANANTHAPURAM: Even though senior leaders in the party forum has silenced the lone rebel voice of Thomas Issac, which erupted following the KSFE row, political observer's think Issac's episode is not a stray incident and it points to the widespread dissatisfaction in the party which made a comeback in the party after a brief lull.
Although the party's Thrissur meet has ended with the conviction that the factionalism in the party has ended, the last days of Pinrayi government are witnessing rebel voices and dissenting opinions. Many in the party leadership do not consider Issac's spontaneous response as a sudden provocation. The chief minister had to withdraw the controversial police amendments following the wrath of the party's central leadership. Thomas Issac, a member of party's central committtee might have made the furious responses over KSFE raids thinking that he might get some support from party leaders as the central agencies have already put the government in a defenceless position.
Although the party's open criticism on Thomas Issac will serve as a warning to dissenting voices, the new developments within the party have shaken the firm conviction that Pinarayi's position in the party is undisputed. Political observers also think that this comes in the wake of Kodiyeri stepping down from party secretary's post.
Issac has finally conceded to his lapses while making the open statements, considering the general sentiment against him in the party secretariat but his body language revealed his dissatisfaction with the party's decision. Chief minister's 'media syndicate' comes in the wake of this changing political climate. After the local body and assembly polls, the party will gear up for annual meets. At this time, naturally, the question arises, that whether a new faction will emerge in the party against the official faction throwing back the party once again to the old days of VS-Pinarayi spat.