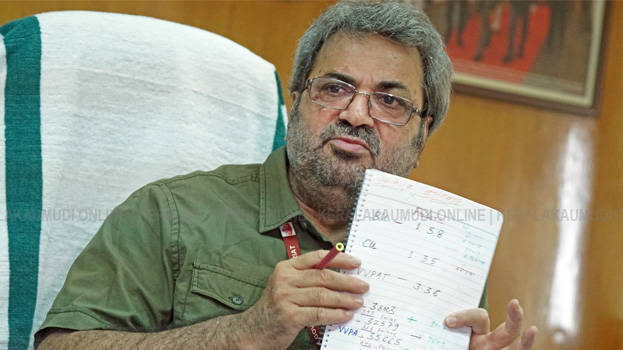 THIRUVANANTHAPURAM: Chief Election Commissioner Teeka Ram Meena could not cast his vote as his name was not in the voters list. His vote was at Poojappura ward of Thiruvananthapuram Corporation. He had cast his vote during the last Lok Sabha polls.
He just noticed that his name is not in the voters list only yesterday. His name was in the list during the Lok Sabha polls and this list is not used in the local body polls. Meena said that his name was not there in the last local body polls also.
As his name was in the Lok Sabha voters' list, he thought it will be there in this list as well. Meena said that he is not blaming anybody and will not file a complaint also. However, he said the booth level officer could have examined it. The CEC himself was not able to cast his vote when trying to bring the maximum number of voters to the polling booths in compliance with COVID protocol.