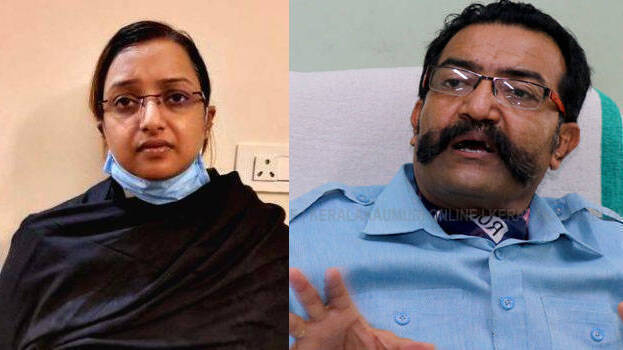 THIRUVANANTHAPURAM: Jail DGP Rishiraj Singh has directed to enquire the complaint of Swapna Suresh, for issuing deaths threats to her in prison. South zone DIG has been given the charge for the probe. Jail department says that other than probe officials nobody has met Swapna.
Jail DGP Rishiraj Singh told presspersons that the current probe is launched on the basis of media reports. He also said that the findings of the probe will be informed to the government. The south zone DIG has also probed the incident of Swapna's audio leak.
Already the probe team under him has taken details of visitor's registry in jail and phone calls. Only the probe officials and close relatives have visited the gold smuggling case accused. Most of the visits to meet her were made by probe officials. Jail department has also said that NIA has informed the details of the probe officials who visited Swapna.
Swapna in her complaint to DGP has said that certain police and jail officials had threatened her before November 25 when she was lodged in Attakulangara jail. She has also added that the officials told her not to reveal names of VIPs involved in gold smuggling case and not to cooperate with central agencies during interrogation. They also threatened that they could target her family and if the names of VIPs are revealed then they could end her life within the jail itself.
In the complaint, Swapna also said that as the custody term under the customs department is nearing to its end, she will be transferred to Attakulangara jail, where her life could be in danger. There are chances for mental and physical torture in jail. She also asked in the complaint that adequate security cover should be given to her.