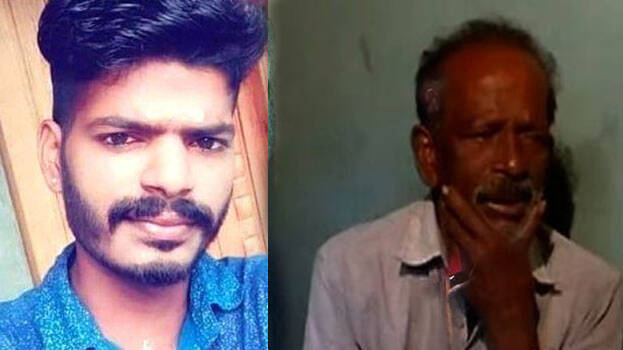 PALAKKAD: The mastermind behind the honour killing in Thenkurissy is the girl's grandfather Kumaresan Pillai, said the family of Aneesh. The family alleged there was an attempt to take Haritha back home by offering him money. In the meanwhile, the accused were taken to the spot for collecting evidence. A weapon was recovered from the spot while collecting evidence.
The accused were brought to Haritha's uncle Suresh's house for collecting evidence. They were brought home after taking them to the spot for collecting evidence. A knife used for stabbing Aneesh was recovered from the spot and the police has also confirmed it.
Aneesh, son of Arumugham and Radha of Thenkurissy Elamandam was killed on December 25. The police had arrested his father-in-law and her uncle in connection with the incident. The arrested have been identified as Prabhu Kumar and his brother-in-law Suresh. They were taken into custody on Friday but their arrests were registered only last night.
As per the family, the accused had threatened Aneesh and told him that he will live only for three more months. The family had reported this to the police but no action was taken. Haritha left home on October 27. They appeared before Kuzhalmandam police station. The police accepted her demand seeking permission to go with Aneesh. She was 18 then and later got married at a temple.
More details are out on the incident. The audio clip of the telephonic conversation between Haritha and her grandfather is out. The grandfather is heard offering money to Aneesh if Haritha is brought back home. The police has launched a probe on it. There was no provocation from Aneesh's side on the day of the incident and the murder was committed after someone gave accurate information, his father said.
Aneesh and Haritha, were dating since school days. Haritha's parents were against the marriage since both belonged to different cases. Haritha and Aneesh belonged to Pillai and blacksmith communities. Racial and economic gap upset the girl's family and the ensuing feud culminated in the murder. Aneesh was murdered when he was going to purchase groceries on his bike. He stopped at a shop and was attacked by the two men. Aneesh died on the way to the hospital