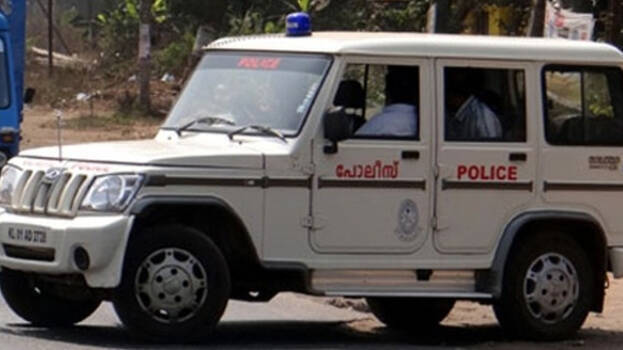 ALAPPUZHA: There was an attack towards policemen in two places of the district. The incident happened near Alappuzha south station and at Kuthiathodu. CPO Vijesh of Kuthiathodu station was stabbed when he came to investigate a dispute between brothers.
CPO Sajesh of south station was attacked when he came to nab the accused in a murder attempt case. Linoj, the accused hacked Sajesh and he was later nabbed.
The incident happened Monday night near the south part of Valiyachudukadu. The incident started at around 8 pm when Linoj and Kapil Shaji barged into Jeevan Kumar's house with deadly weapons.
They came in search of Jeevan Kumar's youngest son. They attacked Jeevan Kumar and his eldest son with their weapons when they could not find his youngest son.
Though police from Alappuzha police station and control room reached the spot, they were not able to nab the accused. The rains that lashed that time and power outage hampered the search. Linoj, one of the accused was nabbed later. While trying to catch him, he attacked them with a sword. Sajesh has about 24 stitches on both his hands. He is undergoing treatment at the General Hospital. Linoj was forcibly caught by a team led by south circle inspector. The circle inspector too sustained injuries.
Police has intensified search for the other accused Kapil Shaji.