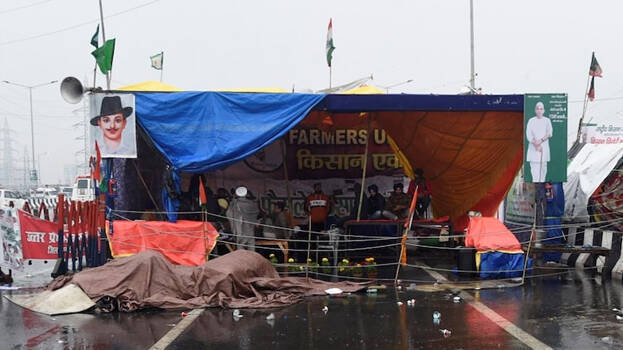 NEW DELHI: The Supreme Court on Wednesday noted that there has been no "improvement on the ground" to the stalemate between the Central government and the farmers who are protesting in the outskirts of Delhi against three farm laws.
A three-judge bench headed by Chief Justice of India SA Bobde also remarked that the intention of the Court is to encourage and facilitate talks between farmers and the government.
The Court was hearing a petition filed by advocate Manohar Lal Sharma challenging the validity of the three farm laws.
The Bench which also comprised Justices AS Bopanna and V Ramasubramanian said that they will hear all pleas pertaining to the farmer's protests and farm laws on Friday this week.
Solicitor General Tushar Mehta, however, said that talks are ongoing and asked the Court not to list all cases together on Friday.
"We are having a healthy discussion," Mehta said.
The Court eventually proceeded to adjourn the case for January 11.
Besides the challenge to the contentious Farm laws, the Supreme Court is also hearing petitions seeking removal of farmers from the protest sites at the Delhi-NCR border areas. Those petitioners have submitted that farmers protests are causing inconvenience to the public due to protestors blocking roads.
One of the petitions filed by law student Rishabh Sharma stated that it is necessary to remove the gathering as it is blocking roads and disrupting emergency/medical services in Delhi where Covid-19 cases are increasing rapidly.
The Supreme Court has, however, categorically refused to pass any orders in that regard. Instead, it is contemplating the formation of a committee of agricultural experts and independent persons to break the deadlock between the government and farmers.