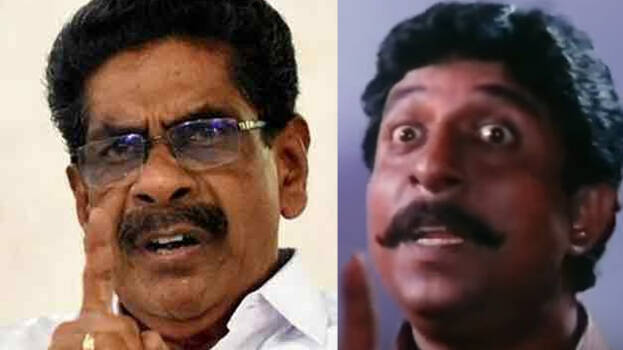 THIRUVANANTHAPURAM: KPCC chief Mullappally Ramachandran reminds us of actor Sreenviasan's dialogue 'don't say a word about Poland'. The only difference here is that it is the Welfare Party instead of Poland. Mullappally asked not to talk about the Welfare Party.
Mullappally blasted at the media when asked about the Welfare Party. When he was responding to the media soon after the court order came in the Life Mission case, he got furious when someone asked him about the Welfare Party. He was not able to control his anger.
The journalist's question was that even when you say that the issue of Welfare is a closed chapter, it is said that there is a lack of clarity in your statement. Soon after this, he started talking in English.
'Please, don't, stop it, I am sorry. Don't proceed with that. Stop it,' he said.
Meantime, the journo repeated his question.
He immediately told the media, 'Don't talk about it. Something that does not exist. There are other things to talk. Your channel is a responsible one. Why are you raising unnecessary things? Please tell me. Is it for the management or for any political party?
Mullappally expressed his anger by saying, 'stop it' when another scribe started talking about the most talked about topic. He later laughed when asked about NCP's entry to the front.
When asked about P C George's entry to the UDF yesterday, Mullappally said, 'Dear Kamalesh, please wait and see.'