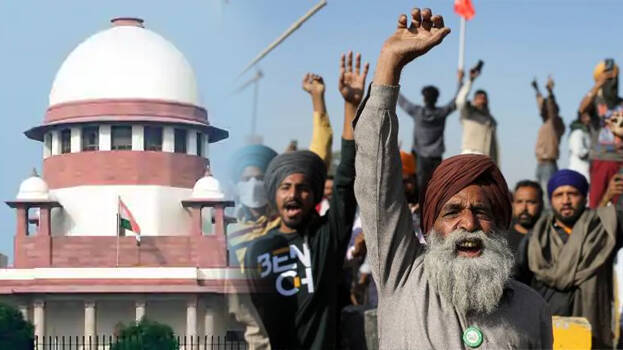 NEW DELHI: The Supreme Court on Tuesday suspended the implementation of the three farm laws and has decided to set up a committee to facilitate talks between the central government and farmer unions, in order to resolve the impasse. A bench, headed by Chief Justice of India S A Bobde and comprising Justices A S Bopanna and V Ramasubramanian, said that it was concerned about solving the problem.
The apex court also issued notice to the farm leaders on Delhi Police plea to stop the tractor rally during Republic Day parade.
The eighth round of talks between the Centre and the farmer unions on January 7 headed nowhere as the Centre ruled out repealing the contentious laws, while the farmers' leaders said they are ready to fight till death and their 'ghar waapsi' will happen only after 'law waapsi'.