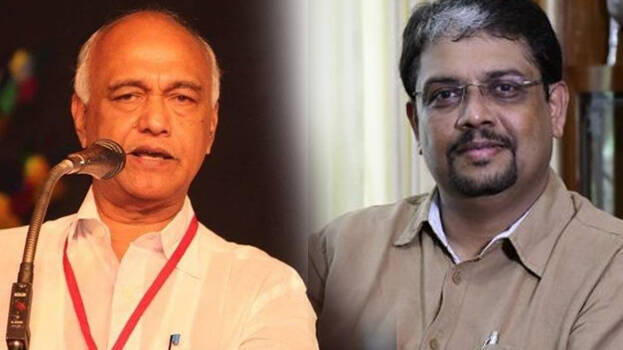 THIRUVANANTHAPURAM: With KSRTC MD Biju Prabhakar's statement that the corporation is ridden with graft, CITU has raised the flag of mutiny against him. Following INTUC, CITU's wrap on Biju Prabhakar is likely to create a deadlock in the administration of the corporation.
CITU has taken the stand that the MD's open criticism is meant for defaming the employees before the public. "MD should correct his statement. It was inappropriate and he is imposing his inefficiency and maladministration upon the employees. The swift programme should be discussed in detail and if there are any irregularities then the management should find it out," Elamaram Kareem said.
"A press conference is not a venue to discuss these issues. The management should go forward affirming the faith of the employees. Job reforms should be implemented after thorough discussions. Imposing all responsibilities on the employees is not right. The MD is trying to create a cloud of smog in the name of the employees. If there are problems then action should be sought legally. The MD must act responsibly," Kareem added.
Harsh criticisms were waged by KSRTC MD against its employees. The MD's open statement against the corporation has set off a controversy. The unions of Congress, BJP, CPM have protested unanimously against the MD's statement.