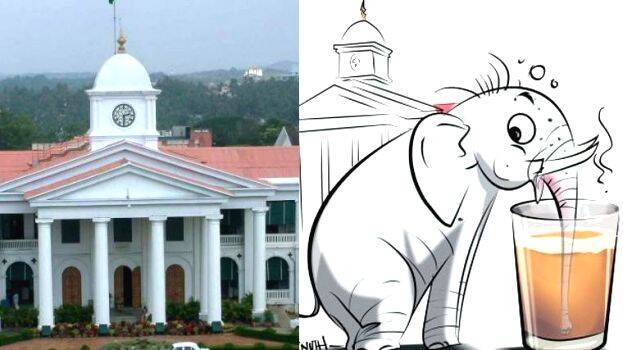 THIRUVANANTHAPURAM: During the lockdown, the staff and guests in the secretariat were very few, but the tea 'party' was grand. As per the numbers, Rs 14.11 lakh worth of tea was consumed in 9 months. This is only the number on the list of Chief Secretary and Secretaries.
The tea bill was Rs 2,80,291 in January and Rs 2,66,235 in February, just before the lockdown. In March, when the lockdown began, it was 1,98,439. In the next nine months alone, it crossed Rs 14 lakh.
In April, this went down to 1,58,747. In June, the tea worth Rs 2,16,542 was consumed. Tea drinking expense in September stood at Rs 1,50,529 and in October it was Rs 1,50,570. In December, the bill rose to Rs 2,10,985. Tea thus became the star of the lockdown at the secretariat.
Chief Secretary, 41 secretaries
The Secretariat has a Chief Secretary and 41 secretaries. There are about fifteen secretaries in the office of the Chief Secretary and more than five officials in these offices. Covid review meetings were generally held here. This is the bill for the officers' tea consumption outside meetings.
Food and tea will arrive at the table as per the order given at the Indian Coffee House in the secretariat premises. After close examination of the bill submitted by Indian Coffee House, The Under Secretary of the Department of Public Administration issued order regarding the transfer of the amount to the SBI account of Indian Coffee House.