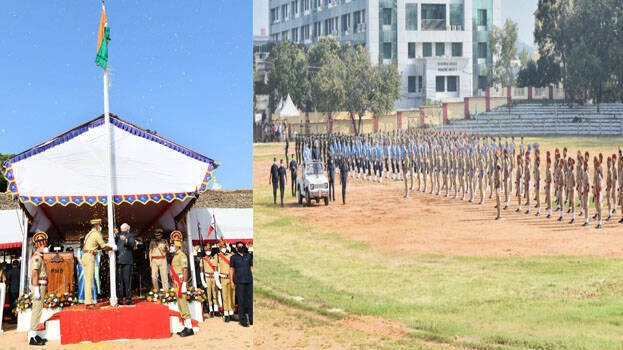 THIRUVANANTHAPURAM: The republic day celebrations in the state began. At the capital, Governor Arif Mohammad Khan hoisted the national flag. Chief Minister Pinarayi Vijayan participated in the ceremony along with his family. The ceremony is carried out in accordance with the Covid 19 protocol.
The governor hoisted the flag at 9 am itself. Addressing the ceremony he said that the country is heading towards success in its fight against the pandemic. The governor also praised the state government for its effective prevention efforts to counter the pandemic. He also said the online class programme initiated by the state government during the pandemic period is a noble model for the entire country.
The ceremony which held at the central stadium was provided security after classifying the entire programmes into four zones. Police asst commissioners were given the charge of each zone. Seven striking forces were also put in place in important places of the city.