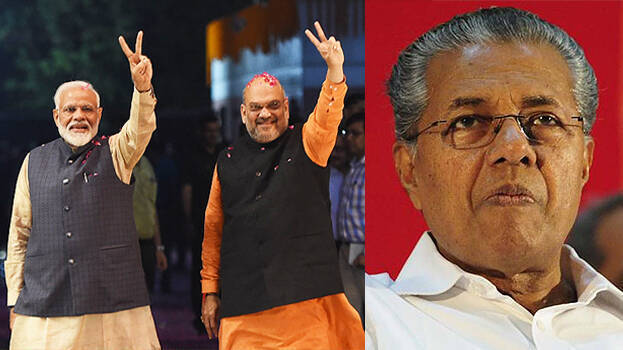 NEW DELHI: Union Minister Amit Shah on Monday posted a tweet praising Prime Minister Narendra Modi in Malayalam. In his tweet, Amit Shah said that the Prime Minister is doing everything possible for the development of Kerala. Shah concluded his tweet by congratulating the Prime Minister for allocating Rs 65,000 crore for the construction of national highways in the state under the Bharatmala project and Rs 1957 crore for the second phase of the Kochi Metro project.
After talking about Kerala, the Home Minister explained the development projects announced in the budgets for West Bengal and Tamil Nadu in Bengali and Tamil languages respectively.

Meanwhile, Kerala Chief Minister Pinarayi Vijayan said that the Union Budget presented by Finance Minister Nirmala Sitharaman has completely catered to the corporates and there was nothing for the common man in it.