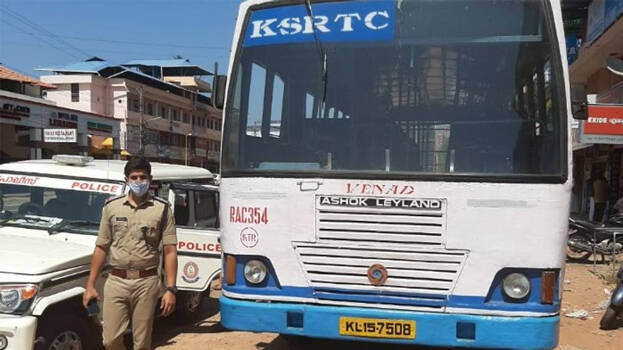 KOLLAM: The bus found stolen from Kottarakkara KSRTC depot has been found. The bus was found abandoned in a long search conducted. The vehicle has been taken into custody. The bus was parked in front of Kottarakkara Municipality office near the depot and it was stolen from there. The bus was found in a search conducted by the police after the depot authorities lodged a complaint.
The vehicle was parked in the garage for service last night. After the service the vehicle was parked near the municipality office at about 12.30 am. When the driver came for the vehicle in the morning, it was not there. He contacted all the drivers thinking that some others may have taken it mistakenly. However, no one had taken it.

The police was of the conclusion that somebody may have taken the vehicle parked on the roadside. The police started the investigation hoping that it might not have gone too far. The bus was later found abandoned in Parippally.

A similar incident happened in Kollam a few days back. A passenger had taken a bus parked on the road when his bus did not arrive on time. The police are trying to find out those behind the theft.