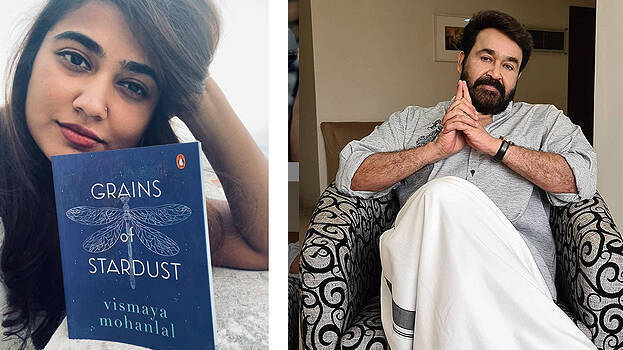 Actor Mohanlal announced the release of an English book written by his daughter Vismaya. Through various social media handles, the actor announced the release of her book, 'Grains of Stardust', which contains poems written by his daughter. Mohanlal also said that the book will go on sale on February 14, Valentine's Day.

The actor has also shared a link for those who want to buy the book, which is published by Penguin India.
Vismaya, who is not very active on social media, recently announced the release of her book on Instagram. Actor and Mohanlal's son Pranav Mohanlal also came to congratulate his sister. Recently, it was reported that Vismaya is among the crew of Mohanlal's debut directorial 'Barroz'.