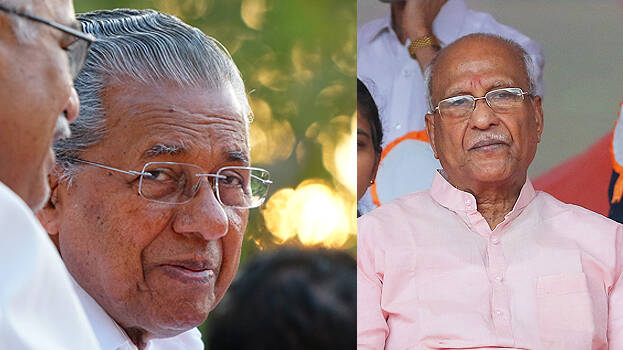 THIRUVANANTHAPURAM: In an interview to a Malayalam news outlet, senior BJP leader O Rajagopal said that there are those who want him to strongly oppose Chief Minister Pinarayi Vijayan, but how can that be possible. The veteran leader said he was acting on the basis of his conviction and that one should work in politics with a view that those who are now in opposition could come to our side. He also made it clear that blind disapproval won't be beneficial.
O Rajagopal opines that there are only two types of people in politics, those who stick together and those who could come together in the future. He said that he was trying to move forward with such an approach and that it being friendly with everyone will be ultimately profitable in politics. Such an approach might not be accepted by everyone in the party. But they know I have no other intentions, he said.
O Rajagopal said that although the BJP has been able to make strides in the local body elections, it has not made the desired progress. The perception that the BJP is growing is getting popular. The UDF and the LDF are trying to control it by raising the perception that it is dangerous. They will come to an agreement in the wards we are likely to win. The BJP leader said that this is the main reason for the difference between hope and reality.