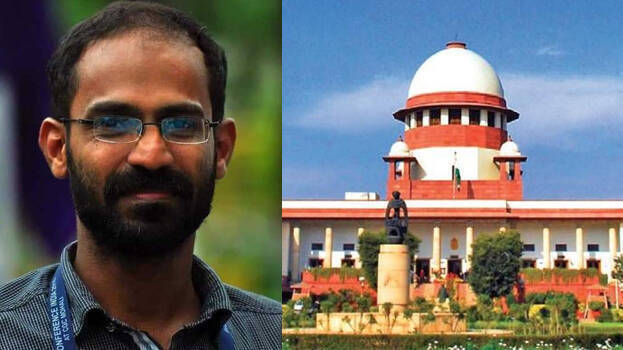 NEW DELHI: The Supreme Court has granted interim bail of five days to Siddique Kappan, media person who was arrested on charge of treason. The verdict was issued by a bench headed by chief justice S A Bobde. The interim bail of five days was granted to Kappan to visit his ailing mother.
The Supreme Court has told him that the bail was given so that he can visit his mother. The court has also given him the strong direction not to talk with any media and he should not respond on any social media platform. The court has also directed him not to visit anybody except his mother's doctor and his relatives.
Kappan will be accompanied by the security cover provided by UP police. After reaching the state, Kerala police will assist the UP police and will also give adequate security cover to Kappan. Meanwhile, UP police have strongly opposed giving bail to Kappan. Police have also said that bail should not be given to him under any conditions. But the court said that bail is given to him on human consideration.