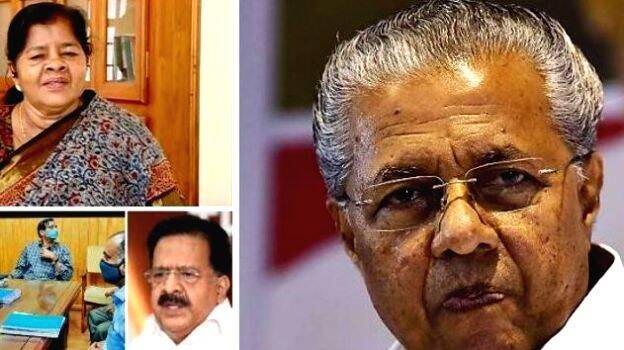 THIRUVANANTHAPURAM: A recent report claimed that KSINC may terminate the MoU with EMCC on deep sea fishing. It is learnt that Chief Minister Pinarayi Vijayan has directed to reconsider the controversial issues including the MoU.
It is learnt that the government may take subsequent action against the MD of Kerala Shipping and Navigation Corporation, N Prasanth in connection with deep sea fishing agreement with US firm. The senior bureaucrat has become the victim of the government's ire after the KSINC entered into contracts with EMCC for building deep-sea shipping vessels for the US firm. Fisheries minister J Mercykutty Amma has demanded an independent probe over the involvement of N Prasanth in the row.
It is learned that action will be taken against other officials as well if there is any violation on their part. There are indications that the Chief Minister has expressed his displeasure over the controversy. Pinarayi Vijayan had said that the government had not given permission or signed a memorandum of understanding for deep sea fishing.
However, in the wake of the release of documents related to the MoU and land allotment by Leader of the Opposition Ramesh Chennithala today, the Chief Minister has now directed to reconsider the contentious issues. The incident sparked controversy when the Opposition came out with documents claiming that the Kerala Shipping and Inland Navigation Corporation had signed a memorandum of understanding (MoU) with EMCC, a private company, for deep sea fishing in Ascend Kerala.