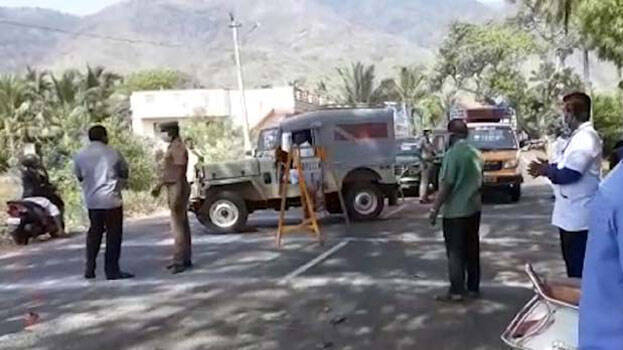 BENGALURU: Karnataka has again closed its borders with Kerala. Karnataka's action comes in the wake of more number of cases being reported in the state. In Kasargod district except for the five important roads which lead to Karnataka, other small roads were closed. Even walking through these roads have been prohibited. The southern Kannada district took the decision to close the roads.
Incidents of roadblock and skirmish occurred in Bavali check-post in Wayanad when vehicles from Kerala were blocked. Authorities from Karnataka have even prevented goods vehicles from the state from entering Kerala. With this, other commuters stopped vehicles from Karnataka. When the issue went out of hand, local politicians and police held talks and under strong regulations, they allowed the vehicles to pass the border. Meanwhile, the checking has not been made mandatory in other checkpoints on the Karnataka-Kerala border.
From now on, those who don't have covid negative certificate will not be allowed to cross the border. Those drivers who bring essential items should produce covid negative certificate. Such vehicles will be only allowed to pass through the borders after collecting their details at the checkpoints. The certificates were also made mandatory for bus drivers. Whereas it has not been made compulsory for ambulances carrying patients.