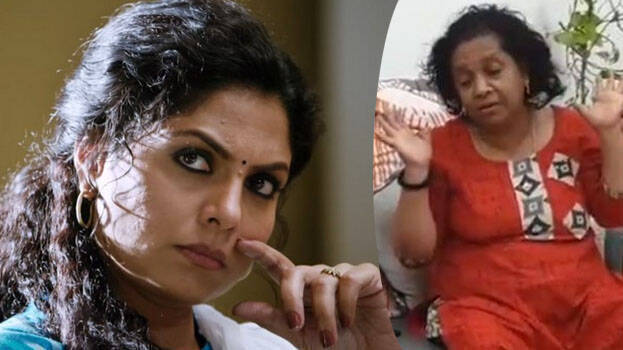 Mohanlal-Jeethu Joseph's 'Drishyam-2' is getting good responses from all sides. There were many trolls in connection with the film. Now, a housewife's reaction after watching the film has gone viral on social media.
Laila, a housewife is heard saying in the video that had gone viral on social media that she felt like giving one to Asha Sharath. The video was shot by her son and he had captioned 'Amma's reaction after watching Drishyam-2'. A film that makes one tense. Oh, I felt like giving one to that dancer. What is her name.. Asha Sharath…Her husband is humble…One gets tensed while watching this film, the woman is heard saying.


Asha Sharath herself had shared the video on Facebook. She shared the video with the caption 'will George Kutty fans thrash me when I go out..' Asha Sharath enacted the role of Geetha Prabhakar, Varun's mother in the film. The scene where Geetha Prabhakar slaps George Kutty has already been discussed.