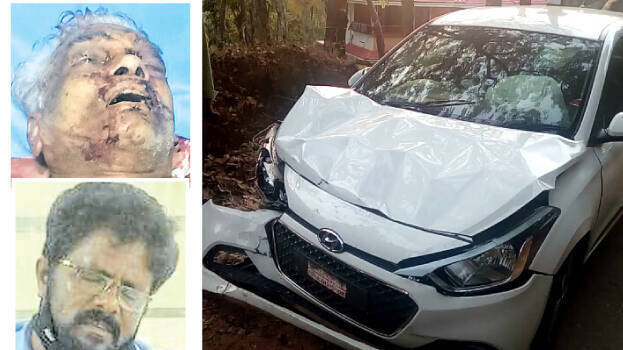 THIRUVANANTHAPURAM: The incident in which an old man was killed in a car accident at Thattathumala Parakadavu in Kilimanoor has proved to be a murder. His son-in-law has been arrested in the case. The dead was identified as Yahiya (75) of ANS Manzil in Madathara Thumbamanthodi. His son- in-law Abdul Salaam has been arrested in the case. Afzal, son of Salaam, who was with Yahiya sustained serious injuries. The police is questioning Salaam.

The incident happened last evening at 5.30 pm. There has been a property dispute and lawsuit between Yahya and his son-in-law Abdul Salaam for years. Yahiya was on his way to show court employees the house of Salaam's sister as part of court proceedings. His grandchild also accompanied him. Salaam who came to know about it reached the place in his car. He suddenly came from behind and rammed the car on to Yahiya and Afzal. The incident happened when the official entered the house to give notice.
Although the court employees and the locals rushed the two to the private hospital in Venjaramoodu, the life of Yahiya could not be saved. Afzal who sustained serious injuries is undergoing treatment. Police who reached the spot knowing the incident took Salaam and his car into custody. He confessed to the crime when the police questioned him. He told police that the reason for the murder was the steps taken for the recovery proceedings of his sister's house.