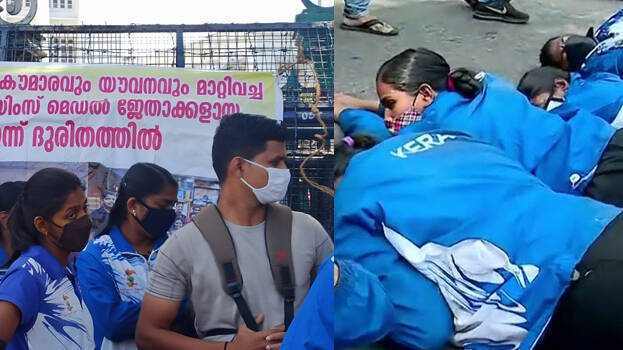 THIRUVANANTHAPURAM: The state cabinet meeting has decided to give jobs to all 82 sportspeople who were protesting in front of the secretariat demanding employment. These sportspersons who have secured silver and bronze medals in various national and international events were protesting in front of the administrative headquarters for the last 45 days.
The sportspersons started the protests to get the jobs assured to them by the government. They have also secured medals for the state in the national games held in 2015. At that time, it was declared that those who secured the gold medal would be given jobs in government departments and those who got silver and bronze would be appointed in PSUs.
But later the government changed its stand, saying that there are no vacancies in PSUs. Minister E P Jayarajan said as it is difficult to create supernumerary posts, they will be appointed in vacancies and other posts in the state sports council. As it didn't happen and the government attempted to regularise temporary staff in the sports council, the medal-winning athletes were forced to launch protests to get the deserving jobs.