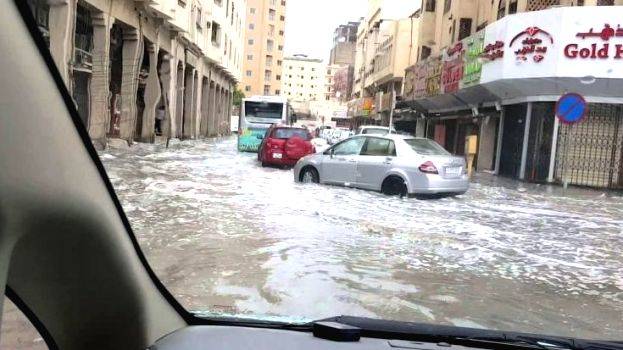 DUBAI: Several places in UAE and Qatar have been submerged in water in heavy rain. The body of a driver, who went missing from Al khor valley in UAE was found on saturday. The body was found in a detailed search conducted by officers. Meantime, officials have warned the people to stay away from flooded areas and directed them to contact central operation team if necessary.
The Qatar Meteorology Department says on Twitter: "Cloudy skies with scattered thunderstorms especially in Doha and eastern and northern coasts accompanied with strong wind at times. Please be careful and avoid any marine activities."
With the unexpected amount of rainfall battering the least prone country in the world in terms of natural calamities and disasters, many people are preparing for the worst that could happen and one of the first thing that comes to mind is severe flooding.