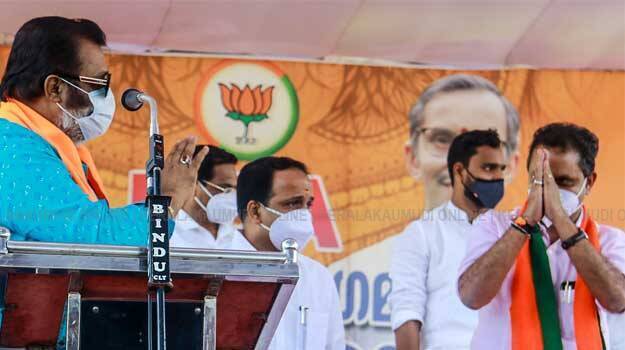 THIRUVANANTHAPURAM: With the unexpected declaration of polls, all political parties in the district have entered into poll-related activities. All the constituencies in the capital city are expecting surprising moves from political parties, as political parties may field many big shots in the poll fray. Among them, four which are located in the city's borders, are crucial for all political parties, especially BJP.
In Kazhakootam, a VIP contest is expected. The lone representative of the capital city in the cabinet, Kadamkampally Surendran may get a second chance from Kazhakootam. Whereas BJP is looking to field V Muraleedharan, who came second in terms of vote share in Kazhakootam last time. Meanwhile, many names are being raised by workers in the UDF camp for candidature in Kazhakootam. From G Subhodan to ailing V M Sudheeran the list is endless.
Kummanam Rajasekharan is expected to contest from Nemom, the lone seat in Kerala currently held by BJP. While in the CPM camp, T N Seema and V Shivankutty are being considered by the party for candidature in Nemom. Leaders from N Shaktan to Subhash Chandrabose are being considered by UDF leadership for the right front's candidate. In Vattiyoorkavu, former Mayor V K Prasanth will be the LDF candidate. Whereas UDF is likely to field former ambassador Venu Rajamani to counter him. BJP is expected to field its district president V V Rajesh in Vattiyoorkavu.
Sources say that in Thiruvananthapuram, V S Shivakumar is likely to contest as Congress's man. If CPM takes up the seat from Democratic Kerala Congress, either Advocate Sunder or T N Seema is likely to contest from the capital district. BJP which fielded cricketer Sreesanth last time is expected to field Suresh Gopi this time. There are 14 constituencies in the district.