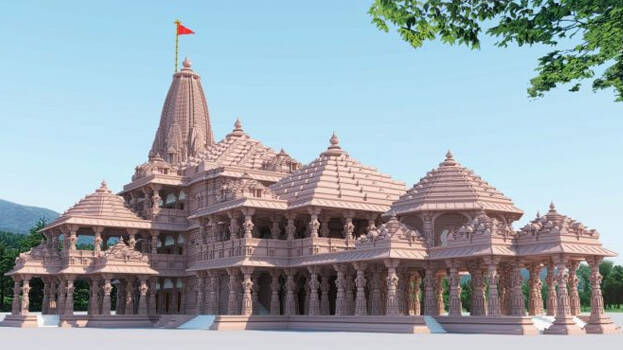 THIRUVANANTHAPURAM: Shri Ram Janmabhoomi Teerth Temple Trust has received a donation of Rs 13 crore from Kerala for the construction of Ram temple in Ayodhya. The total amount received from the country is Rs 2500 crore. The highest donation obtained was from Rajasthan. Rs 85 crore was received from Tamil Nadu for the construction of the temple.
The amount received till March 4 was released by Shri Ram Janmabhoomi Teerth Temple Trust. Trust authorities said the amount may increase in the final count. Donations were accepted from houses from January 15 to February 27.
Donations will now be accepted only online. The trust has not yet received permission to accept foreign donations. The trust will accept donations from abroad as soon as permission is obtained. The trust has not divulged as to who contributed the most in the country and how much.
The construction of the main temple alone is expected to cost Rs 400 crore. However, the present assessment is that this amount will rise. Apart from the temple, Rs 1100 crore expense is expected for the development of 67-acre temple complex. The trust has also decided to buy some land adjacent to the land acquired on the basis of the Supreme Court judgment.
The temple is expected to be completed in three years. Trust officials said donations from religious minorities from states including Kerala have been obtained.