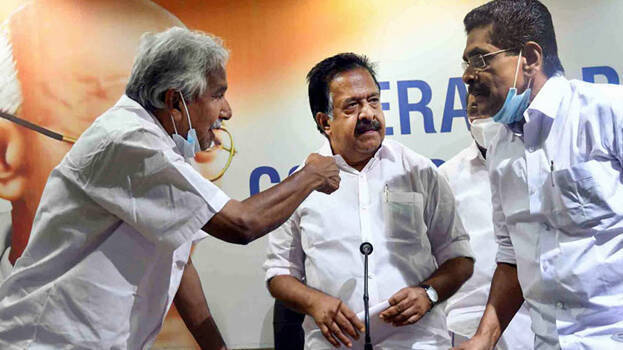 NEW DELHI: The Congress high command expressed dissatisfaction with the jumbo list of candidates for the assembly elections. The high command has asked to shorten the list. Two to five candidates are in the probable list of the state leadership and this provoked the high command.
The screening committee led by H K Patil is convening today ahead of the central election committee. The high command has now directed Kerala leaders to shorten the list and reach the screening committee in the evening. KPCC chief Mullappally Ramachandran, opposition leader Ramesh Chennithala and Oommen Chandy will attend the discussions. A final list of 92 seats will be formed. Rahul Gandhi will also take part in the discussion.
The leaders from Kerala will meet A K Antony ahead of the screening committee. Reports that came in last asserted that all the sitting MLAs will be given their existing seats. Uncertainty exists on K C Joseph's Irikkur constituency. He wants Changanassery or Kanjirapally instead of Irikkur. Meantime, the Youth Congress is against giving seat to K C Joseph. They have lodged a complaint to the high command urging to give chance to youngsters.